---
---
In today's gospel Jesus reveals his power over death by raising Lazarus from the dead. The prophet Ezekiel prophesies God breathing new life into dry bones. To those in exile or living in the shadows of death, these stories proclaim God's promise of resurrection. In baptism we die with Christ so that we might also be raised with him to new life. At the Easter Vigil we will welcome the newly baptized as we remember God's unfailing promise in our baptism.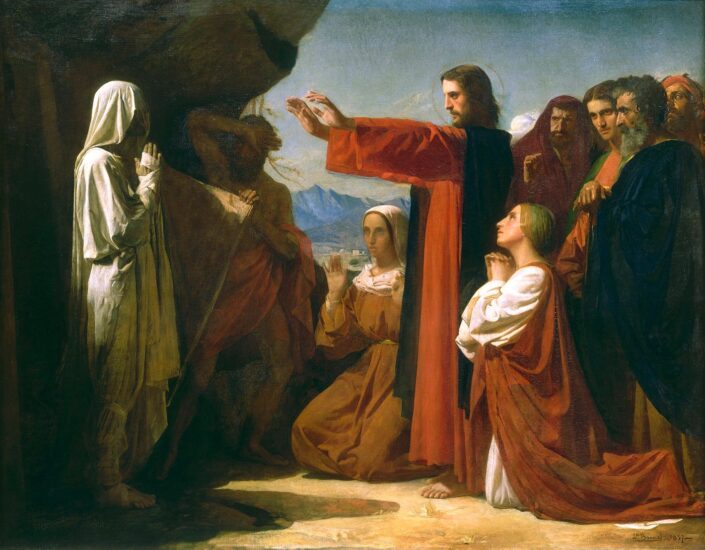 ✠ Fifth Sunday in Lent ✠
Sunday, March 26th, 2023
Join us for
Worship
9:30 AM CDT
Sanctuary & YouTube
&
Coffee Hour
10:30 AM CDT
Fellowship Hall
---
The Isles Ensemble,
The Woman's Club of Minneapolis,
& Lake of the Isles Lutheran Church

Benefit Concert
---
OR
Mail checks with (Funds for Ukraine in the memo line) to
Lake of the Isles Lutheran Church
2020 W Lake of the Isles Parkway
Minneapolis, MN 55405
---
On Sunday, March 5th, 2023 Lake of the Isles Lutheran Church, the musical home of The Isles Ensemble co-sponsored a second benefit concert for Ukraine at The Women's Club of Minneapolis.
The ensemble performed chamber music by Ukrainian composers & featured guest speaker, Ambassador Eric Rubin, President, American Foreign Service Association.
Donations are being received through LOTI & distributed between three causes:
The Protez Foundation, an organization established in 2022 by Minnesota-based Ukrainian doctor, Yakov Gradinar to provide prosthetics for Ukrainian children, civilians, & soldiers who have lost limbs during the war.
Ukranian American Community Center, a local organization which coordinates refugee programs such as Adopt-a-Family & Back-to School with the Department of Human Services.
Caritas – Transcarpathia, a non-profit, non-governmental organization operating in Ukraine to provide housing & services for special needs children who have lost their parents.
---
---