---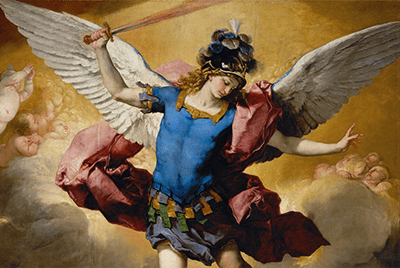 Consideration of and care for those in need (especially those at our gate, visible to us, of whom we are aware) is an essential component of good stewardship. It is in the sharing of wealth that we avoid the snare of wealth. It is the one whom death could not hold—who comes to us risen from the dead—
who can free us from the death grip of greed.
September 29th is traditionally celebrated as the Feast of St. Michael and All Angels.
Our worship today recalls the heavenly messengers that enrich God's holy realm.
✠ Sixteenth Sunday After Pentecost ✠
September 25, 2022
Worship
9:30 AM CDT
Sanctuary & YouTube
Coffee Hour
10:30 AM CDT
Fellowship Hall
---
Lake of the Isles Lutheran Church
& The Woman's Club of Minneapolis
present a

The program includes greetings from Pastor Arden Haug on behalf of Lutheran Disaster Response, and Ambassador Eric Rubin, President of the American Foreign Service Association.
The Isles Ensemble, features Stephanie Arado & Natalia Moiseeva, violin; Ken Freed, viola; Laura Sewell & Tom Rosenberg, cello; and Ukranian-born Ivan Konev, piano.
Donations are encouraged.
100% of donations will go to the support fund via checks made payable to Lake of the Isles Lutheran Church (memo line: Eastern Europe Crisis Response) or online.
Contact (612) 813-5300 for more information. Women's Club of Minnesota
---