---
Women's Bible Study Autumn 2019
The Women's Bible Study meets first and third Thursdays at 7:00 pm in the LOTI Library. The Autumn 2019 Session begins September 19. This season's text is Numbers, by Melissa Spoelstra.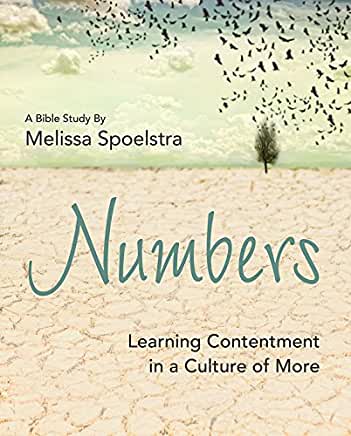 Something in us aches for more—more hope, more joy, more freedom. All around us people are dancing to the step.s of bigger, better, and faster, and we can easily join in without even realizing it. Before long complaining and comparing accompany our desire for more, yet we're not any closer to filling the ache inside. God offers us another way.
In this study of the Book of Numbers, we'll find a group of people that wandered in the desert for forty years, unable to enter the Promised Land because of their complaining, grumbling, and lack of faith. The New Testament tells us that their story was written to warn us (1 Corinthians 10:6) so that we would not make the same mistakes and suffer the same consequences. God sent his only Son to die to buy our freedom from the sin that leads to discontentment, and we find our own promised land of peace and contentment in the life he gives us.
By exploring Numbers we can come to identify the reasons for our complaining, learn contentment while being authentic about the difficulties of life, accept short-term hardship in light of the greater good of God's ultimate deliverance, recognize the relationship between complaining and worry, and discover how to realign with God's character and promises.
Together we will learn contentment as we discover more of our incredible God who truly is more than enough. Only God can fill that ache inside and help us focus on his provision and purpose in the midst of life's joys and pains.
Questions? Contact Debra Gilroy
---
Growlers & Theology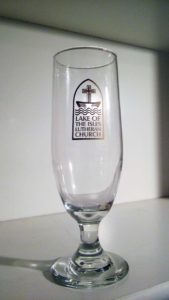 Following the model of Luther in his home in Wittenberg, Germany, Pastor Haug leads a twice monthly gathering at the Parsonage on Thursday evenings.
See events page or the Sunday Bulletin for details.
---
 Book Club September 2019 – April 2020
The LOTI Book Club meets monthly at 5:00 pm at the home of Deb Gilroy.
Beverages and snacks are shared.
Gods and Kings, Lynn Austin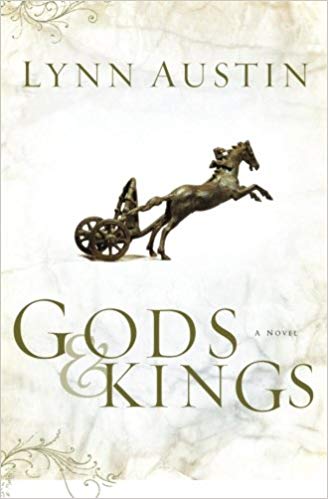 Gods and Kings is the story of King Hezekiah, heir to the throne of King David. When his evil father plots to sacrifice him, Hezekiah's mother, Abijah, searches frantically for a way to save him. But only two men can help her, and neither of them seems trustworthy. In a time and place engulfed by violence, treachery, and infidelity to Yahweh, Abijah and her son must discover the one true Source of strength if they are to save themselves and their country. Book 1 of Chronicles of the Kings.
Girl Meets God, Lauren F. Winner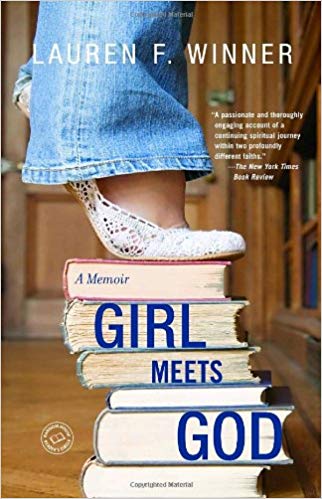 The child of a Jewish father and a lapsed Southern Baptist mother, Lauren F. Winner chose to become an Orthodox Jew. But even as she was observing Sabbath rituals and studying Jewish law, Lauren was increasingly drawn to Christianity. Courageously leaving what she loved, she eventually converted. In Girl Meets God, this appealing woman takes us through a year in her Christian life as she attempts to reconcile both sides of her religious identity.
Here readers will find a new literary voice: a spiritual seeker who is both an unconventional thinker and a devoted Christian. The twists and turns of Winner's journey make her the perfect guide to exploring true faith in today's complicated world.
The Faith Club: A Muslim, A Christian, A Jew: Three Women Search for Understanding, Ranya Idliby, Suzanne Oliver, & Priscilla Warner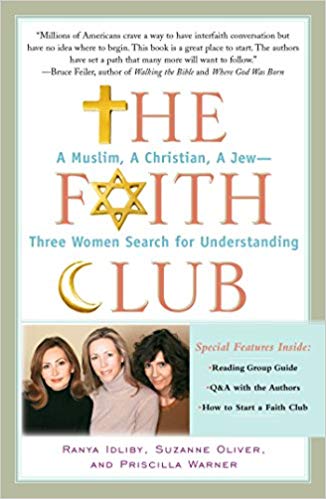 A groundbreaking book about Americans searching for faith and mutual respect, The Faith Club weaves the story of three women, their three religions, and their urgent quest to understand one another.
When an American Muslim woman befriends two other mothers, one Jewish and one Christian, they decide to educate their children about their respective religions. None of them guessed their regular meetings would provide life-changing answers and form bonds that would forever alter their struggles with prejudice, fear, and anger. Personal, powerful, and compelling, The Faith Club forces readers to face the tough questions about their own religions.
Pioneering, timely, deeply thoughtful, and full of hope, The Faith Club's caring message will resonate with people of all faiths.
People of the Book, Geraldine Brooks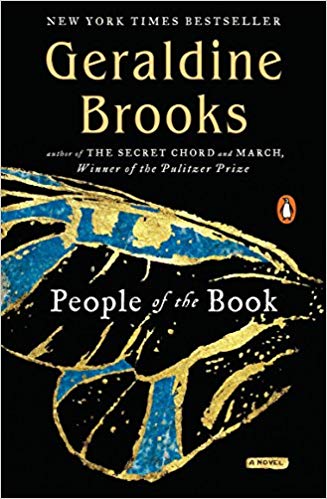 Inspired by a true story, People of the Book is a novel of sweeping historical grandeur and intimate emotional intensity by an acclaimed and beloved author. Called "a tour de force"by the San Francisco Chronicle, this ambitious, electrifying work traces the harrowing journey of the famed Sarajevo Haggadah, a beautifully illuminated Hebrew manuscript created in fifteenth-century Spain. When it falls to Hanna Heath, an Australian rare-book expert, to conserve this priceless work, the series of tiny artifacts she discovers in its ancient binding-an insect wing fragment, wine stains, salt crystals, a white hair-only begin to unlock its deep mysteries and unexpectedly plunges Hanna into the intrigues of fine art forgers and ultra-nationalist fanatics.
To Heaven and Back, Mary C. Neal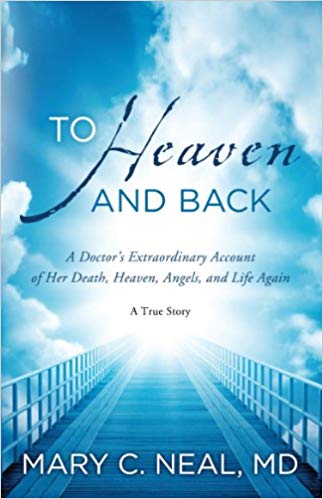 New York Times bestseller
A kayak accident during a South American adventure takes one woman to heaven—where she experienced God's peace, joy, and angels—and back to life again.
In 1999 in the Los Rios region of southern Chile, orthopedic surgeon, devoted wife, and loving mother Dr. Mary Neal drowned in a kayak accident. While cascading down a waterfall, her kayak became pinned at the bottom and she was immediately and completely submerged. Despite the rescue efforts of her companions, Mary was underwater for too long, and as a result, died.
To Heaven and Back is Mary's remarkable story of her life's spiritual journey and what happened as she moved from life to death to eternal life, and back again. Detailing her feelings and surroundings in heaven, her communication with angels, and her deep sense of sadness when she realized it wasn't her time, Mary shares the captivating experience of her modern-day miracle.
Mary's life has been forever changed by her newfound understanding of her purpose on earth, her awareness of God, her closer relationship with Jesus, and her personal spiritual journey suddenly enhanced by a first-hand experience in heaven. To Heaven and Back will reacquaint you with the hope, wonder, and promise of heaven, while enriching you own faith and walk with God.
Plan B: Further Thoughts on Faith, Anne Lamott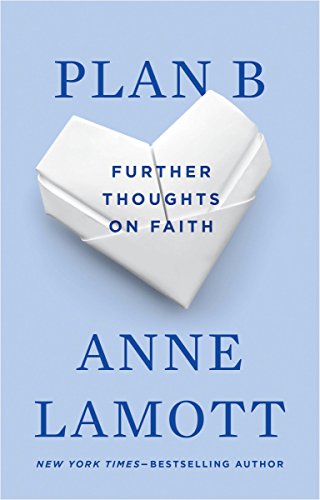 From the New York Times bestselling author of Hallelujah Anyway, Bird by Bird, and Almost Everything, a spiritual antidote to anxiety and despair in increasingly fraught times.
As Anne Lamott knows, the world is a dangerous place. Terrorism and war have become the new normal. Environmental devastation looms even closer. And there are personal demands on her faith as well: getting older; her mother's Alzheimer's; her son's adolescence; and the passing of friends and time.
Fortunately for those of us who are anxious about the state of the world, whose parents are also aging and dying, whose children are growing harder to recognize as they become teenagers, Plan B offers hope that we're not alone in the midst of despair. It shares with us Lamott's ability to comfort and to make us laugh despite the grim realities.
Anne Lamott is one of our most beloved writers, and Plan B is a book more necessary now than ever. It is further evidence that, as The New Yorker has written, "Anne Lamott is a cause for celebration."
Questions? Contact DebraGilroy or LindaNelson
---
Priscilla Circle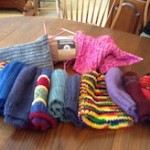 Have you wondered what the Priscilla Circle is all about?  Our focus is on knitting and other crafts which we donate to bring happiness (and warmth) to others.  We do simple things that are easy, but have members who are happy to help when needed.
Check the bulletin board in Fellowship Hall for additional samples of our work.
We meet the first Saturday of each month, 9:30am, in the Christy Room or at a member's home.
Questions? Contact Linda Nelson  or call (612)377-5095.
---
Start a Group
Looking for a group that's not listed here? Please feel free to start your own LOTI sponsored Group.  Contact the Linda Nelson to complete a request with a brief description, resource request, proposed schedule, and leader contact information.  Each request will be reviewed by the Church Council for sponsorship through LOTI.
SaveSave
SaveSave
SaveSave
SaveSave