---
Women's Bible Study Spring 2019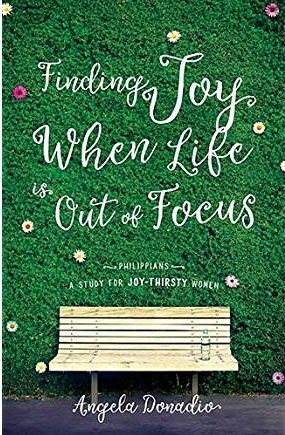 The Women's Bible Study meets every other Thursday at 7:00 pm in the LOTI Library. The Spring Session text is Finding Joy When Life is Out of Focus: a Study for Joy-Thirsty Women
by Angela Donadio.
We all walk through seasons when joy plays an unwelcome game of Hide and Seek. Disappointment, worry, and adversity blur our lens on life, sabotaging our ability to develop the meaningful relationships we long for and realize our worth in Christ.
Finding Joy When Life is Out of Focus will help you choose contentment regardless of circumstance, transform faulty thought patterns through the truth of God's Word, and persevere when life is unraveling.
Spring Session dates are:
February 7 & 14
March 7 & 14
April 4 & 18
May 16 & 31
Questions? Contact Debra Gilroy
---
Growlers & Theology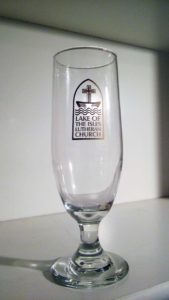 Following the model of Luther in his home in Wittenberg, Germany, Pastor Haug leads a twice monthly gathering at the Parsonage on Thursday evenings.
See events page or the Sunday Bulletin for details.
---
Women's Book Club September 2018 – April 2019
The LOTI Women's Book Club meets monthly at 4:30 pm at the home of Deb Gilroy.
Beverages and snacks are shared.
September 22      Flunking Sainthood, Jana Reiss
This wry memoir tackles 12 different spiritual practices in a quest to become more saintly, including fasting, fixed-hour prayer, etc. Although Reiss begins with great plans for success, she finds to her growing humiliation that she is failing. What emerges is a funny yet vulnerable story of the what for spiritual perfection and the reality of spiritual failure, which turns out to be a valuable practice in and of itself.
November 2          Abide With Me, Elizabeth Stroud
After the tragic death of his young wife, Reverend Caskey, a New England minister, struggles to hold together his own life, his family, and his town, while dealing with his personal anger, grief, and loss of faith.
January 11              Pilgrim's Progess, John Bunyan 
This story of man's progress through life in search of salvation is set against realistic backdrops of town and country, the powerful drama of the pilgrim's trials and temptations follows him in his harrowing journey to the Celestial City.
February 22          The Magic of Forgiveness, Tian Dayton 
Forgiveness is not an event, it is a process. Forgiveness is most powerful when a woman reaches midlife: a natural time for reflection. In this groundbreaking book, therapist Tian Dayton shows women how assisting their lives and forgiving old wounds is an essential to their well-being as proper nutrition and retirement planning.
March 29                The Screwtape Letters, C. S. Lewis
This classic masterpiece of religious satire entertains readers with its sly and ironic portrayal of human life and foibles from the vantage point of Screwtape, a highly placed assistant to "Our Father Below." At once wildly comic, deadly serious, and strikingly original, this is the most engaging account of temptation—and triumph over it—ever written.
Questions? Contact DebraGilroy or LindaNelson
---
Priscilla Circle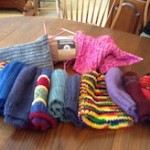 Have you wondered what the Priscilla Circle is all about?  Our focus is on knitting and other crafts which we donate to bring happiness (and warmth) to others.  We do simple things that are easy, but have members who are happy to help when needed.
Check the bulletin board in Fellowship Hall for additional samples of our work.
We meet the first Saturday of each month, 9:30am, in the Christy Room or at a member's home.
Questions? Contact Linda Nelson  or call (612)377-5095.
---
Start a Group
Looking for a group that's not listed here? Please feel free to start your own LOTI sponsored Group.  Contact the Linda Nelson to complete a request with a brief description, resource request, proposed schedule, and leader contact information.  Each request will be reviewed by the Church Council for sponsorship through LOTI.
SaveSave
SaveSave
SaveSave
SaveSave