Prayer Ministry Group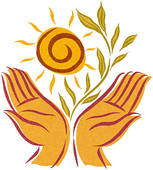 All are welcome to join! Prayer Ministry meets on Mondays via Zoom, from 7:00 – 8:00 PM. Contact Janna Haug or Debra Gilroy
---
Wednesday Morning Bible Study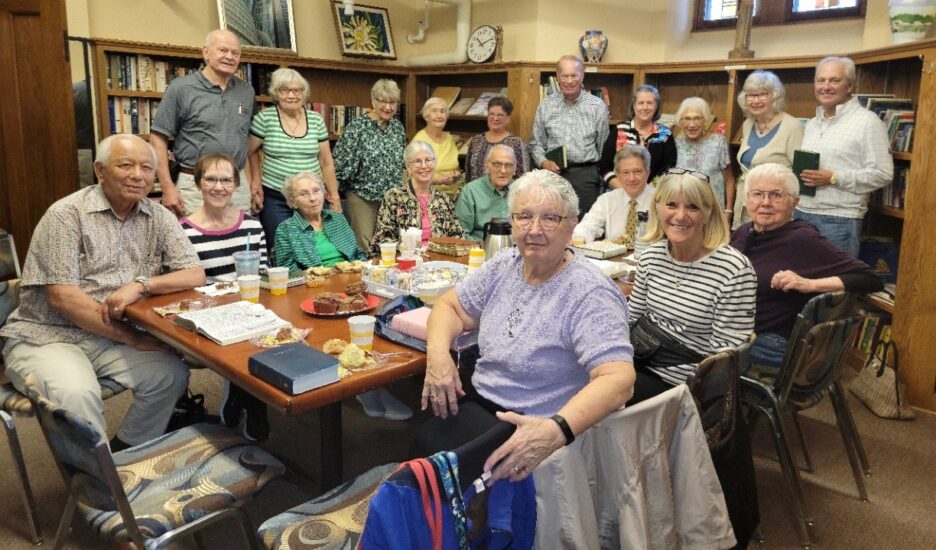 We are delighted that our Wednesday morning Bible Study is in person again! Pastor Haug leads the morning bible study group in the Library & via Zoom at 10:00 AM Wednesdays.
---
Women's Bible Study 2022-2023 Program Year
The Women's Bible Study meets on selected Thursdays 7:00 – 8:30 pm, in the Library.  
The 2022-2023 Sessions begin September 30. 
This season's text is Children of the Day 1 & 2 Thessalonians, by Beth Moore. Dates include:
| | | | |
| --- | --- | --- | --- |
| | September 30 | February 16 | |
| | October 6 & 20 | March 16 | |
| | November 3 & 17 | April 13 | |
| | December 1 & 15 | May 18 | |
| | January 18 | June 15 | |
Join Beth Moore and walk the shores of Thessalonica with this verse-by-verse Bible study of 1 and 2 Thessalonians. During this nine week study, you'll learn how to let go of past mistakes and discover your circumstances are not coincidental – God's timing is impeccable! Whether you're facing family crises, medical diagnoses, relationship troubles, doubts, or fears, you'll come away encouraged that even though it may not feel that way, you are exactly where Christ wants you to be!
You are children of the light and children of the day. We do not belong to the night or to the darkness.
1 Thessalonians 5:5
---
Growlers & Theology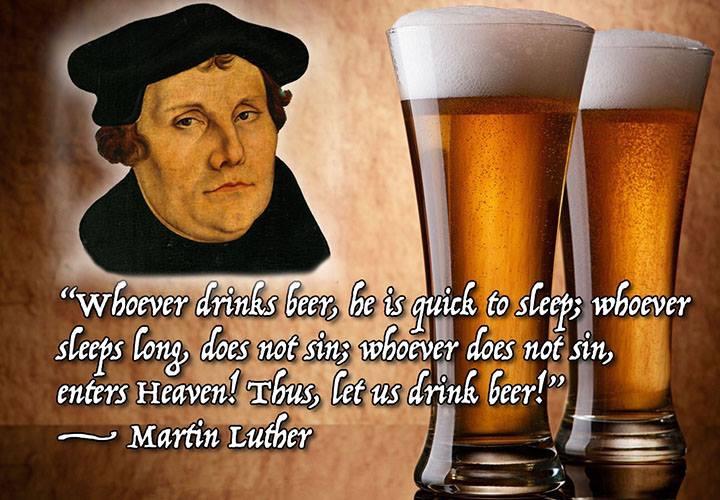 Following the model of Luther in his home in Wittenberg, Germany, Pastor Haug leads a twice monthly gathering on the Patio or in the Library on Thursday evenings.
See Events or the Sunday Bulletin for details.
---
---
Priscilla Circle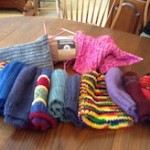 Have you wondered what the Priscilla Circle is all about?  Our focus is on knitting and other crafts which we donate to bring happiness (and warmth) to others. We do simple things that are easy, but have members who are happy to help when needed.
Check the bulletin board in Fellowship Hall for additional samples of our work.
We meet the first Saturday of each month, 9:30am, on the Patio, in the Christy Room or at a member's home.
Questions? Contact Anita Duder or call (612)377-5095.
---
LOTI Book Club September 2022 – May 2023
The LOTI Book Club meets once a month on Friday at 5:00pm at the home of Debra Gilroy.
September 30: Ordinary Grace, William Kent Kruger
From New York Times bestselling author William Kent Krueger, a brilliant new novel about a young man, a small town, and murder in the summer of 1961.
"That was it. That was all of it. A grace so ordinary there was no reason at all to remember it. Yet I have never across the forty years since it was spoken forgotten a single word."
New Bremen, Minnesota, 1961. The Twins were playing their debut season, ice-cold root beers were selling out at the soda counter of Halderson's Drugstore, and Hot Stuff comic books were a mainstay on every barbershop magazine rack. It was a time of innocence and hope for a country with a new, young president. But for thirteen-year-old Frank Drum it was a grim summer in which death visited frequently and assumed many forms. Accident. Nature. Suicide. Murder.
Frank begins the season preoccupied with the concerns of any teenage boy, but when tragedy unexpectedly strikes his family—which includes his Methodist minister father; his passionate, artistic mother; Juilliard-bound older sister; and wise-beyond-his-years kid brother—he finds himself thrust into an adult world full of secrets, lies, adultery, and betrayal, suddenly called upon to demonstrate a maturity and gumption beyond his years.
Told from Frank's perspective forty years after that fateful summer, Ordinary Grace is a brilliantly moving account of a boy standing at the door of his young manhood, trying to understand a world that seems to be falling apart around him. It is an unforgettable novel about discovering the terrible price of wisdom and the enduring grace of God.
---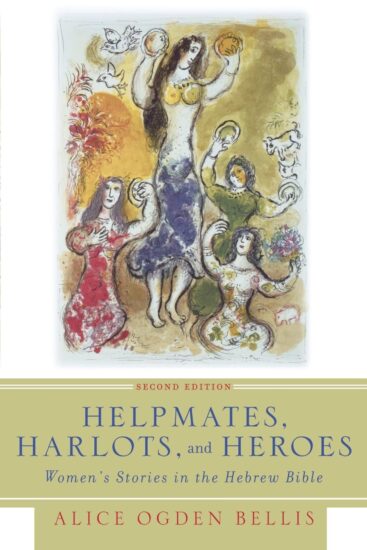 October 28: Helpmates, Harlots and Heroes; Alice Ogden Bellis
This best-selling book, now revised and updated, shares the work of many feminist biblical scholars who have examined women's stories for several years. These stories are powerful accounts of women in the Old Testament–stories that have profoundly affected how women understand themselves as well as men's perception of them. Here, Alice Bellis shares the research of feminist biblical scholarship during a quarter of a century, which renders a vast amount of refreshing, exciting, sometimes disturbing material.
---
November 18: The Mermaid Chair, Sue Monk Kidd
A transcendent tale of a woman's self-discovery—the New York Times–bestselling second work of fiction by the author of The Secret Life of Bees and The Book of Longings
Inside the church of a Benedictine monastery on Egret Island, just off the coast of South Carolina, resides a beautiful and mysterious chair ornately carved with mermaids and dedicated to a saint who, legend claims, was a mermaid before her conversion.
When Jessie Sullivan is summoned home to the island to cope with her eccentric mother's seemingly inexplicable behavior, she is living a conventional life with her husband, Hugh, a life "molded to the smallest space possible." Jessie loves Hugh, but once on the island, she finds herself drawn to Brother Thomas, a monk about to take his final vows. Amid a rich community of unforgettable island women and the exotic beauty of marshlands, tidal creeks, and majestic egrets, Jessie grapples with the tension of desire and the struggle to deny it, with a freedom that feels overwhelmingly right, and with the immutable force of home and marriage.
Is the power of the mermaid chair only a myth? Or will it alter the course of Jessie's life? What happens will unlock the roots of her mother's tormented past, but most of all, it will allow Jessie to discover selfhood and a place of belonging as she explores the thin line between the spiritual and the erotic.
---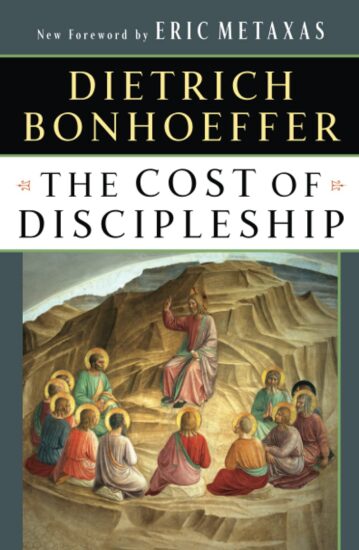 January 27: The Cost of Discipleship, Dietrich Bonhoeffer
One of the most important theologians of the twentieth century illuminates the relationship between ourselves and the teachings of Jesus
What can the call to discipleship, the adherence to the word of Jesus, mean today to the businessman, the soldier, the laborer, or the aristocrat? What did Jesus mean to say to us? What is his will for us today? Drawing on the Sermon on the Mount, Dietrich Bonhoeffer answers these timeless questions by providing a seminal reading of the dichotomy between "cheap grace" and "costly grace." "Cheap grace," Bonhoeffer wrote, "is the grace we bestow on ourselves…grace without discipleship….Costly grace is the gospel which must be sought again and again, the girl which must be asked for, the door at which a man must know….It is costly because it costs a man his life, and it is grace because it gives a man the only true life."
The Cost of Discipleship is a compelling statement of the demands of sacrifice and ethical consistency from a man whose life and thought were exemplary articulations of a new type of leadership inspired by the Gospel, and imbued with the spirit of Christian humanism and a creative sense of civic duty.
---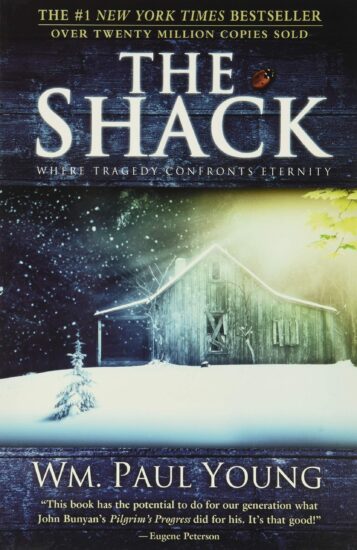 February 24: The Shack, William Paul Young
Mackenzie Allen Philips' youngest daughter, Missy, has been abducted during a family vacation and evidence that she may have been brutally murdered is found in an abandoned shack deep in the Oregon wilderness. Four years later in the midst of his Great Sadness, Mack receives a suspicious note, apparently from God, inviting him back to that shack for a weekend. Against his better judgment he arrives at the shack on a wintry afternoon and walks back into his darkest nightmare. What he finds there will change Mack's world forever.
In a world where religion seems to grow increasingly irrelevant The Shack wrestles with the timeless question, "Where is God in a world so filled with unspeakable pain?" The answers Mack gets will astound you and perhaps transform you as much as it did him. You'll want everyone you know to read this book!
---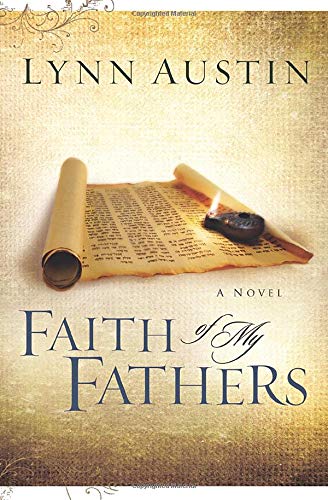 March 31: Faith of My Fathers, Lynn Austin
Memorable Bible-Era Fiction From Award-Winning Author
King Manaseh and his friend Joshua were nurtured together in the faith of their godly fathers. but anger toward God smolders in Manasseh's heart after his father's unexpected death, and his insecurity makes him easy prey for the false claims of sorcery and divination.
When Joshua stands up for the truth, the battle lines are drawn, and Joshua must flee his life of privilege. Unable to understand why his boyhood friend has turned against him, and why he must stand alone in the face of such opposition, Joshua comes perilously close to losing his faith.
Can Joshua rescue the faithful remnant from Manasseh's persecution? Has it all gone too far..or will he rediscover his father's God?
Faith of My Fathers is a riveting story of intrigue, deception, danger, and suspense.
---
May 26: The Midnight Library, Matt Haig
The dazzling favorite about the choices that go into a life well lived, from the acclaimed author of How to Stop Time and The Comfort Book.
Somewhere out beyond the edge of the universe there is a library that contains an infinite number of books, each one the story of another reality. One tells the story of your life as it is, along with another book for the other life you could have lived if you had made a different choice at any point in your life. While we all wonder how our lives might have been, what if you had the chance to go to the library and see for yourself? Would any of these other lives truly be better?
In The Midnight Library, Matt Haig's enchanting blockbuster novel, Nora Seed finds herself faced with this decision. Faced with the possibility of changing her life for a new one, following a different career, undoing old breakups, realizing her dreams of becoming a glaciologist; she must search within herself as she travels through the Midnight Library to decide what is truly fulfilling in life, and what makes it worth living in the first place.
---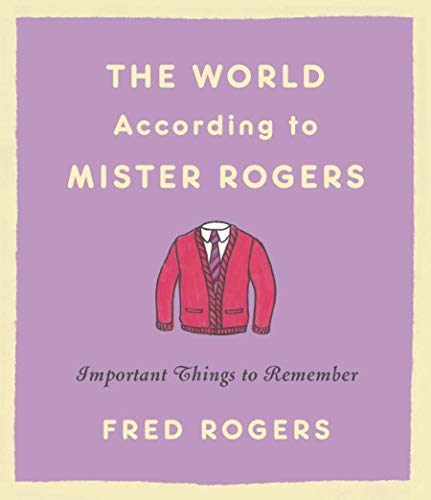 June TBD The World According to Mr. Rogers, Fred Rogers
A timeless collection of wisdom on love, friendship, respect, individuality, and honesty from the beloved PBS series Mister Rogers' Neighborhood.
There are few personalities who evoke such universal feelings of warmth as Fred Rogers. An enduring presence in American homes for over 30 years, his plainspoken wisdom continues to guide and comfort many. The World According to Mister Rogers distills the legacy and singular worldview of this beloved American figure. An inspiring collection of stories, anecdotes, and insights–with sections devoted to love, friendship, respect, individuality, and honesty, The World According to Mister Rogers reminds us that there is much more in life that unites us than divides us.
Culled from Fred Rogers' speeches, program transcripts, books, letters, and interviews, along with some of his never-before-published writings, The World According to Mister Rogers is a testament to the legacy of a man who served and continues to serve as a role model to millions.
---
Questions? Contact Debra Gilroy
---
SaveSave
SaveSave
SaveSave
SaveSave