Linda's Celebration Sunday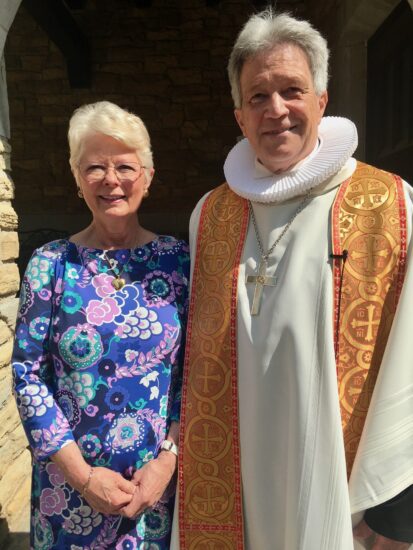 A wonderful time was had by all! The Fellowship Hall was full of people and joy on Sunday, May 21st.We celebrated Linda's 11 1/2 years of service at LOTI in a special Celebration Coffee Hour with a Norwegian theme, as we were also marking Norwegian National Day. We had lefse, kransekake, lingonberries, Norwegian almond kringle, Norwegian salmon with dill sauce, Norwegian meatballs with gravy, Jarlsburg, Gjetost, knekkebrød, Norwegian waffles and of course, lots of herring.The Council gifted Linda $1100, $100 for each year of service. Staff presented her with a Corinthian Wind Chime in the key of A, along with a "retirement bag" to carry her multiple cards and gifts. An original floral painting was presented to Linda by Don Holzschuh.
We will miss Linda in the office, but she promises to continue to be with us…as an active member of the congregation. Best Wishes & God's Blessings to her in retirement.
…and a Perfect Day for Ascension Doves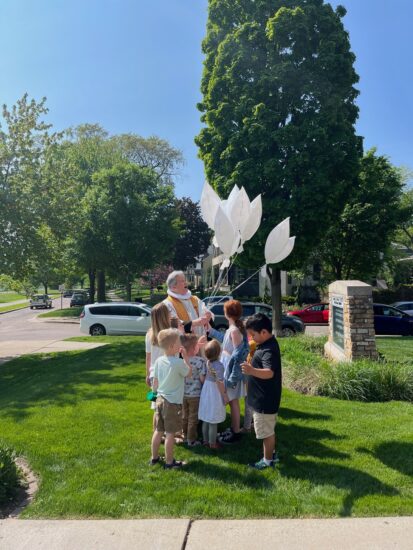 Watch the ascension doves!
---
Social Share