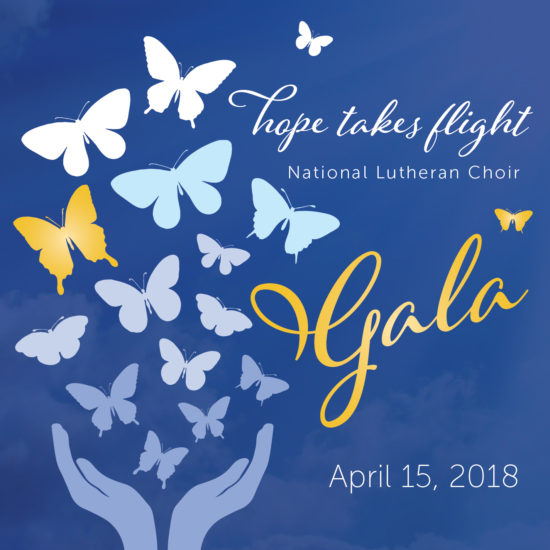 The National Lutheran Choir is seeking volunteers for its 2018 fundraising Gala, Hope Takes Flight. Volunteers will help in a variety of tasks from decoration to scribing the live auction. All volunteers will need to be able to stand/walk for an extended period of time, do some light lifting, and use our auction program via smart phone, IPad, or tablet (training will be provided). In return for your time, all volunteers will receive a FREE dinner and a chance to hear the National Lutheran Choir sing!
Sunday, April 15, 2018
Event Starts at 4:00 p.m.
DoubleTree by Hilton
7800 Normandale Blvd.
Minneapolis, MN
Interested or Have Questions? Contact Kris Rongstad at [email protected] or (612) 722-2301 ext.
SaveSave
SaveSaveSaveSaveSaveSaveSaveSaveSaveSaveSaveSaveSaveSave
SaveSave
Social Share