Valley Grove Tapestries Come to LOTI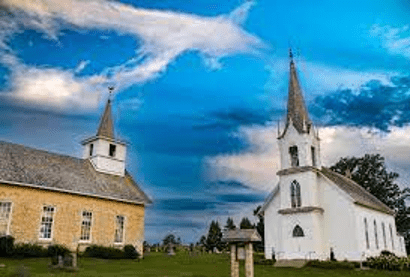 Valley Grove Lutheran Church, outside of Northfield, Minnesota disbanded as a congregation in the early 1970's, but its iconic placement atop a secluded hill just north of the Big Woods State Park continued to claim a place of people's imagination. Concerts, weddings and occasional services were held there.
During the pandemic, local weaver, Robbie LaFleur, was commissioned, through Nordic Churches Project, to create a series of four tapestries honoring the two historic church buildings at Valley Grove.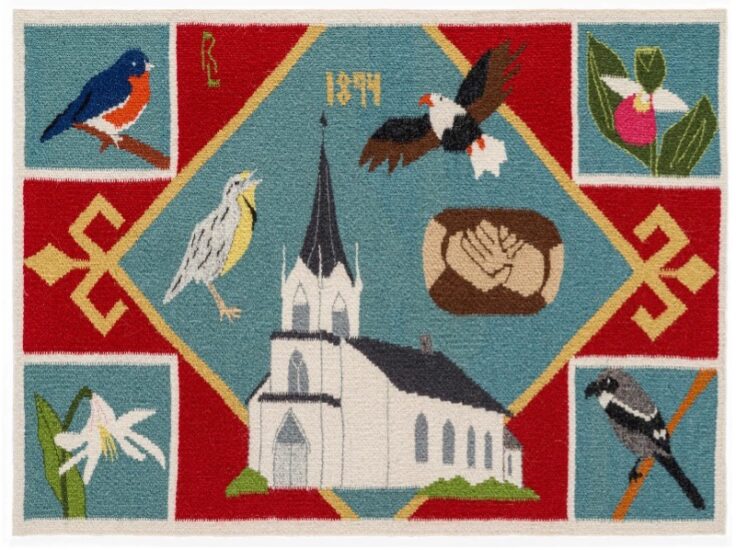 Minnesota filmmaker, Paul Krause, created a documentary for TPT about the history of the Valley Grove Preservation Society and included the development and creation of the tapestries.
On Sunday, November 20th at 11:00 am artist Robbie LaFleur and former LOTI member, Valley Grover and painter, Tom Maakestad, will display the tapestries and an original painting of Valley Grove as the opening of a six-week exhibition at Lake of the Isles.
As an aside, this is where the Haugs have owned cemetery plots since in 1987.
---
Social Share