Children's Ministry September 2022
Sunday School Begins September 11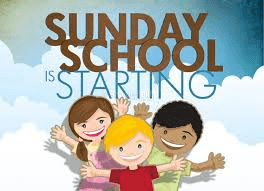 Sunday School for children ages 3 (by Sept 1) through 6th grade begins on September 11. If you haven't done so already, please register hereChildren will begin in worship with their family and go to Sunday School after the Children's Message and return to worship at the beginning of Communion.If you have any questions, please contact Diane LaMere.
Back to School Blessing September 11
All children and youth will be invited to come forward during worship on September 11 for a special blessing of the new school year.
Bible Presentations September 18

Sunday School children who are incoming 3 year olds, 3rd graders or children new to LOTI will receive a brand new Spark Bible. The Bibles are a gift from the congregation to celebrate our commitment to families honoring their baptismal promise. Presentations will happen during worship on September 18. If you have a child receiving a Bible this year, you will receive an email with specific instructions for this day from Diane LaMere. 
---
Social Share